Vaporman87
Gnarly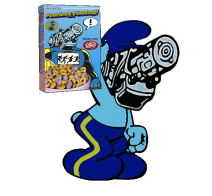 Joined: 04 Jan 2013
Posts: 75
Location: Ohio
Posted: Thu Feb 07, 2013 11:26 am

Post subject: Cartoon with birds on bikes?

---

I've asked this question on every retro forum that will hear it, and now I'll ask here too:

I can't place this one certain cartoon (not a tv series, but a stand-alone, movie or feature?) that had birds or anthromorphic birds riding motorcycles.

The cartoon had to be from the 70's or 80's and I'm thinking the leader was an Eagle maybe.

Any clues?